Set in 14 acres of beautiful grounds, five minutes from Birmingham's city centre, just off the Bristol Road. We are less 5 Minutes from Warwickshire Cricket Ground.
The Club has very close links to all public transport from the City Centre. Also a mile from Birmingham University Train station.
Clinic times are Mondays from 12pm to 6pm
The Club offers members an outstanding environment for players of all standards to enjoy racquet sports, to swim, work out in the gym and enjoy watching world-class tennis and squash players compete.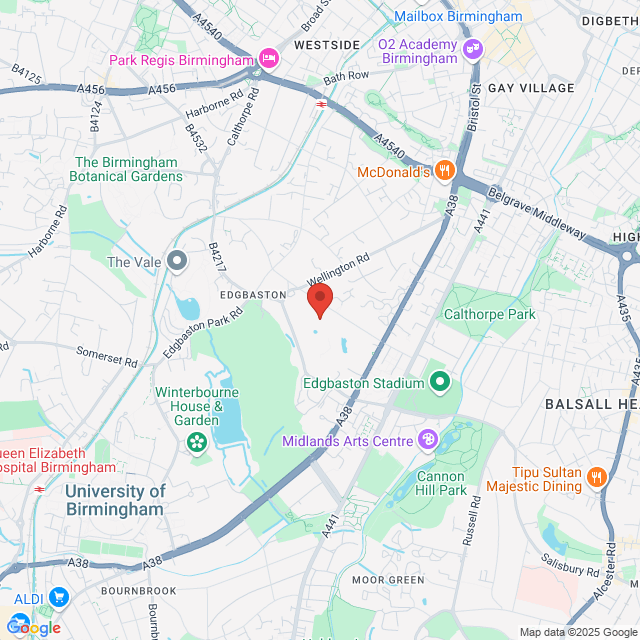 The Edgbaston Performance Clinic - The Edgbaston Priory Club
Sir Harrys Road, Edgbaston, Birmingham, West Midlands, B15 2UZ
---
Our Locations
United Kingdom of Great Britain and Northern Ireland, West Midlands
United Kingdom of Great Britain and Northern Ireland, Leicestershire